I took him to the
Museum of Transportation for his special day
. It was in the 40s and very chilly but James had the time of his life exploring the trains and looking at the exhibits. We rode the miniature train four times. (Each ride was 12 minutes long.) I was absolutely frozen after three plus hours there! We had James' dinner of choice--hot dogs, french fries, lemonade, cake with blue frosting and cookies and cream ice cream. The first present he opened was some train tracks and he and Isaac immediately got busy building a train track. I had bought a huge set on craigslist to go along with a set we already had. Though I picked it up it was from both grandmas. So basically James opened present after present full of trains and tracks and buildings. Andrew and Blake helped them build a huge track in the family room. Also with some more money from Grandma K he got a plane and bubble gun and I made him a cape with a j on it. It was a great birthday for him I think. James is such a fun-loving, smart, kind boy. He loves puzzles and Thomas and Curious George. He is my good running buddy and will always go in the stroller with me. He loves to play trains with his buddy Oliver and does a good job sharing his beloved balance bike with his other friends that we play with after Isaac gets home from school. He is very obedient unless it is family prayer or family home evening. :) I still get comments on how beautiful his red hair is--he is sure a cutie! We are glad he is in our family.
We had to facetime with grandmas while we opened presents...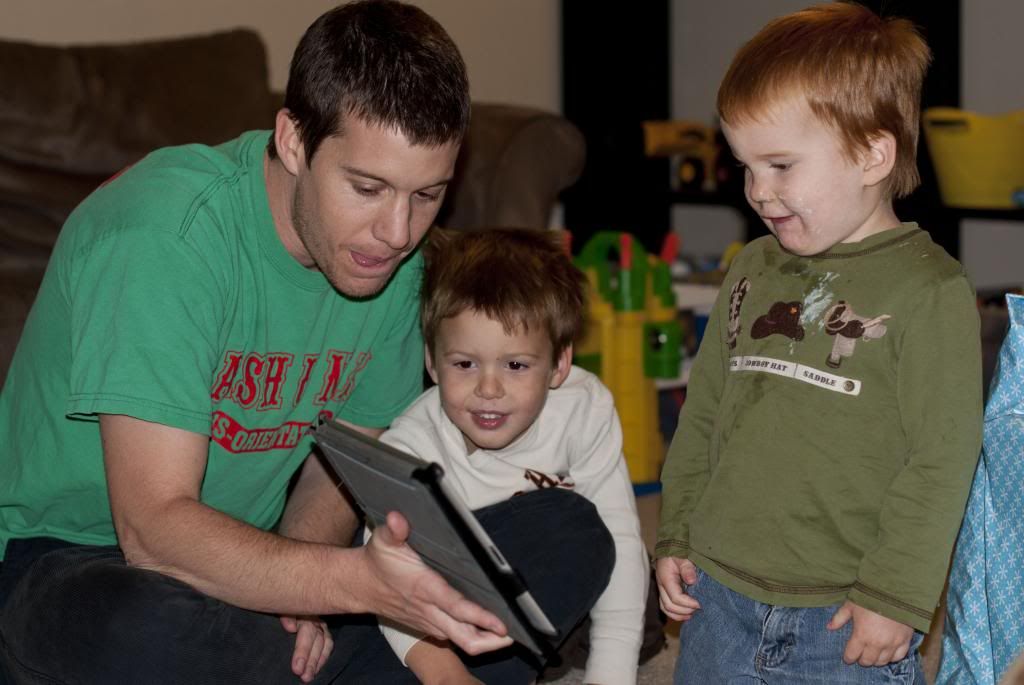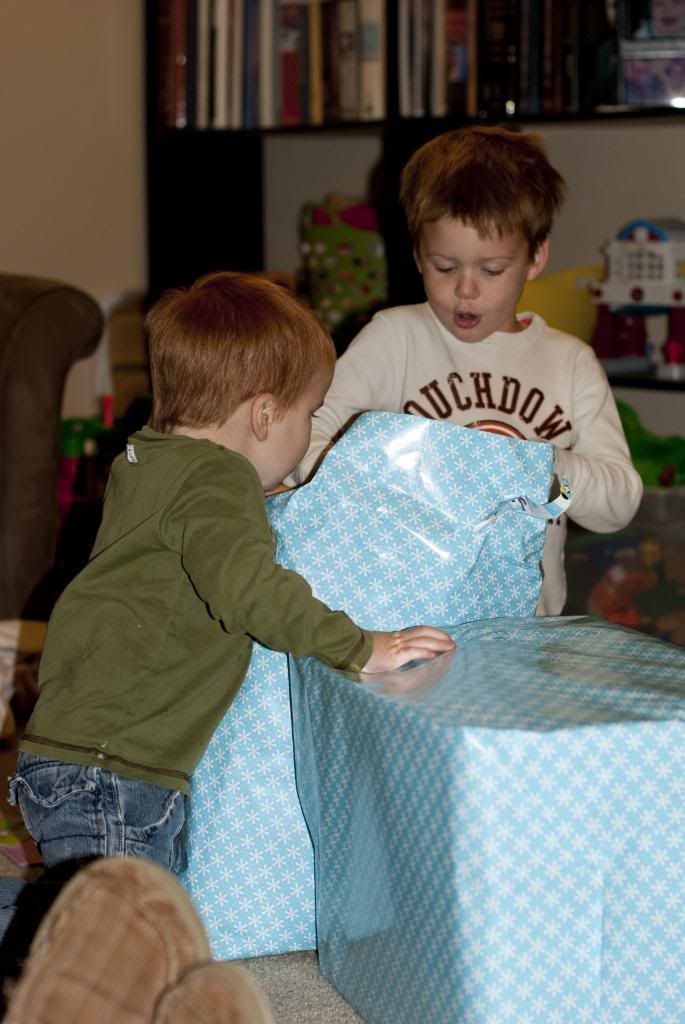 We have not yet had the courage to break down the train track and face the wrath of two little boys, so for the past week our family room has been tiptoe room only!
I love this picture--how he is giving hugs but being a little too intense about it...