It has been a busy week. I will go backwards, because what happened yesterday was the most dramatic. James fell off a chair at a birthday party and hit another chair on his way down. He got a big cut by his lip. There was so much blood and I kind of panicked a little, especially when I saw how deep the cut was. I ran home to Blake, who was sleeping off a night shift and he drove us to the ER. Our kind neighbors let Isaac hang out with them for the afternoon. This is James on the way to Children's Hospital.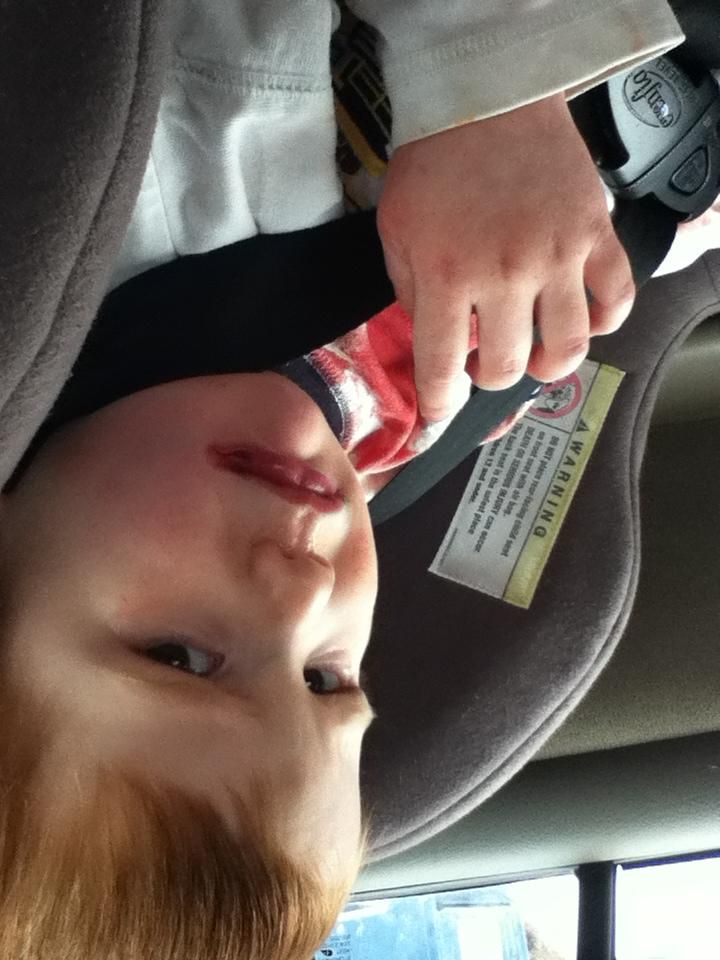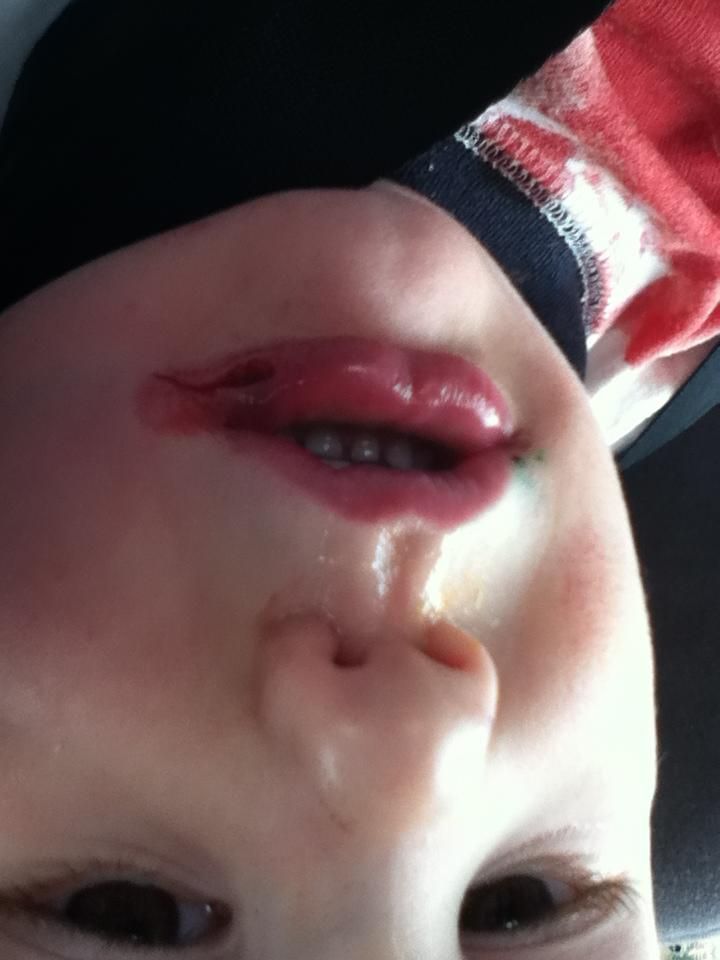 It was a long process but James calmed down once he was in the car and he did great in the hospital. Here he is on his little bed in his gown.
The doctor gave James his own bear to keep.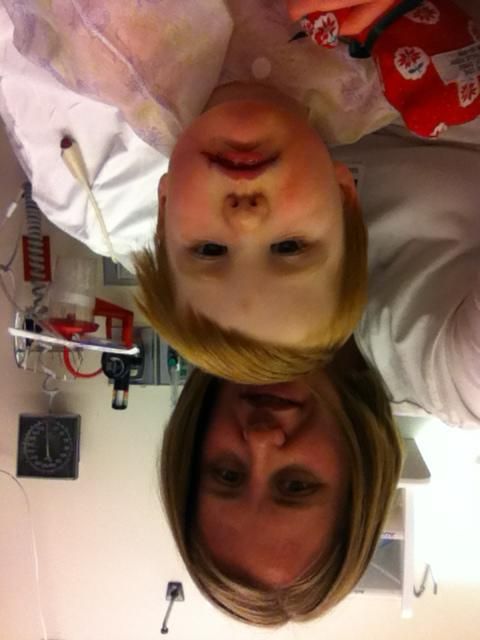 They decided to give him some IV anesthetic because they wanted him to be totally comfortable during the stitches. It is a sensitive area right there and tricky to stitch.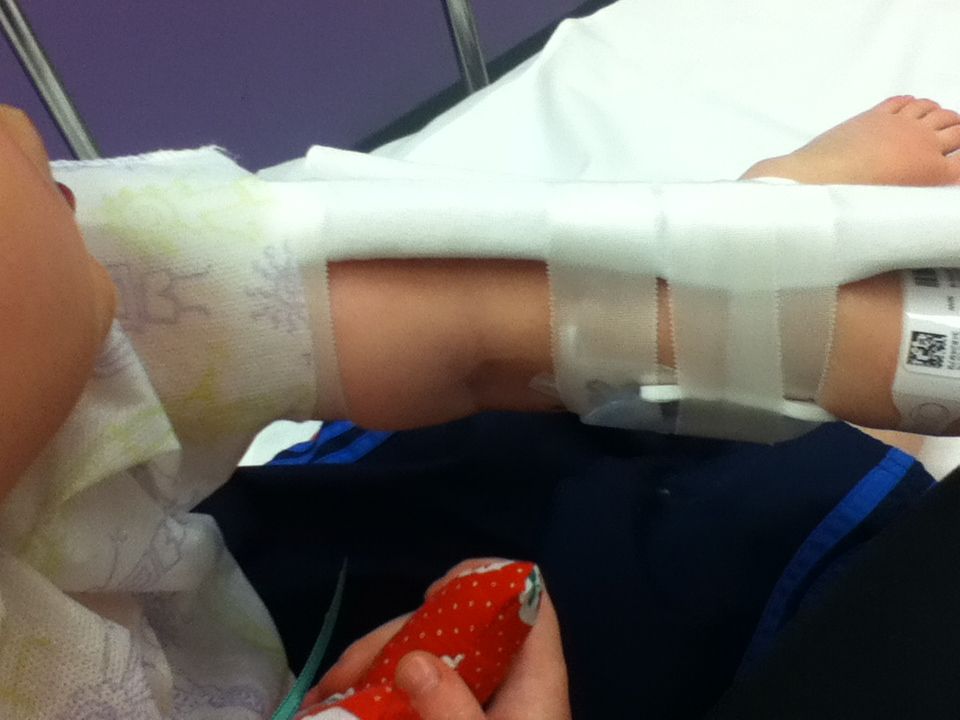 He was awake but kind of phased out while they stitched him--one deep one and about three? on top. When he came to again the first thing he said was, "This is taking too long." So he got some apple juice to drink and they let us go home.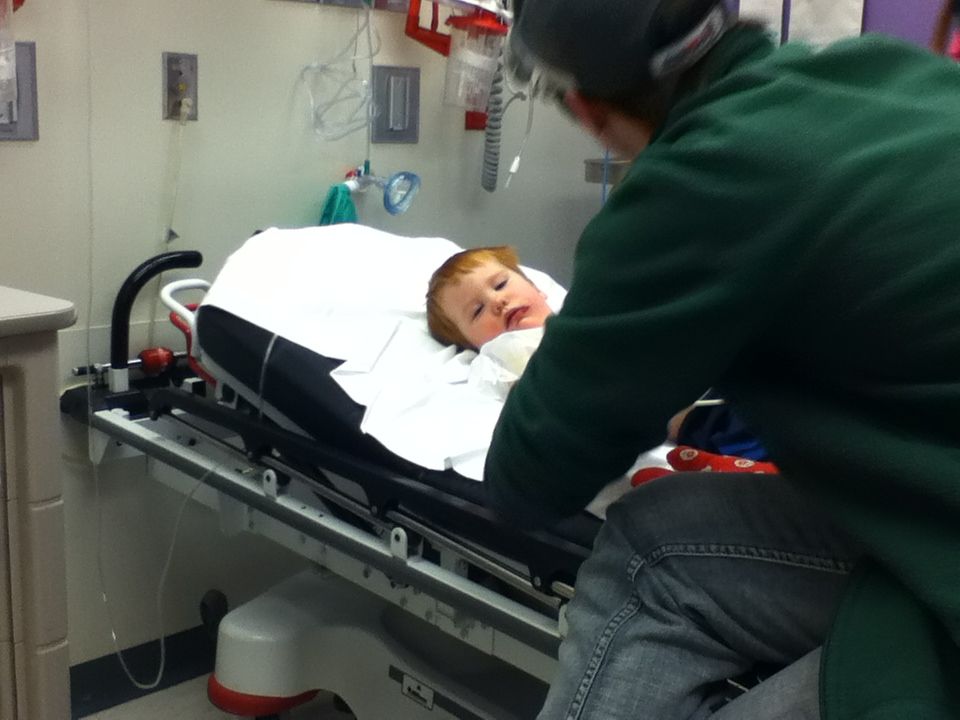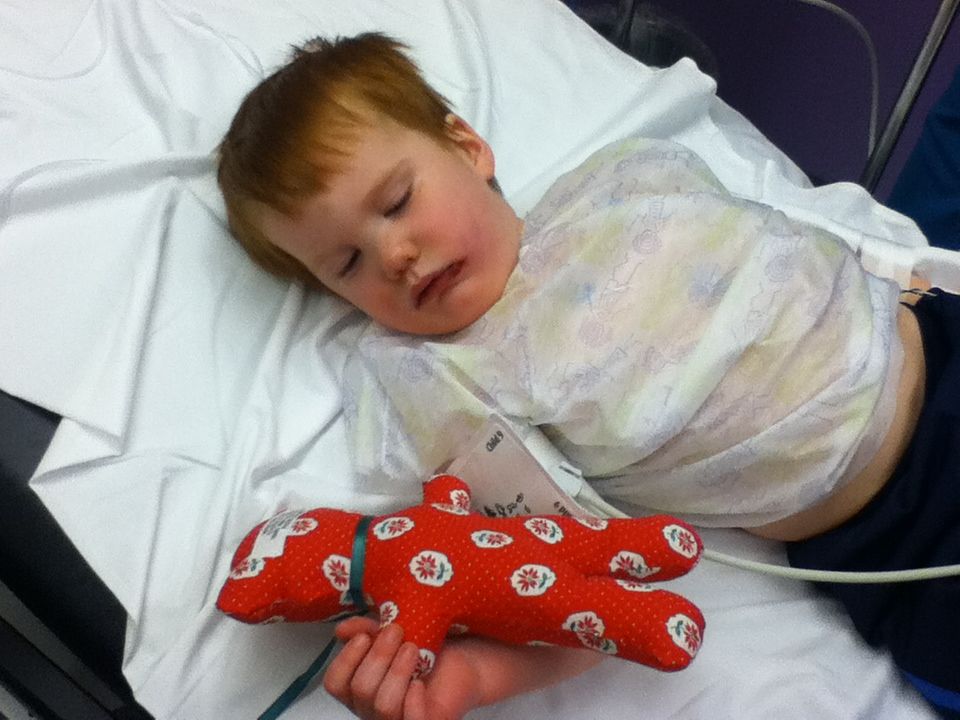 My brother Andrew picked up Isaac from our neighbors and let him watch a movie since this whole process took over four hours. It was so nice of people to watch Isaac for us--Blake and I wanted to be there for James in the hospital. Isaac was not happy to have been left behind--he said we should have done eeny meeny miney mo to see who stayed with him. James is doing great now and we are proud of how well he did.
Also this week Blake and I went for a date out to eat. My dad gave us a bunch of restaurant gift cards and I think it is the best thing ever to have a good excuse to go on dates.
I always have some random project I'm working on. This week I finished the quilt for the baby. I hope he likes elephants and giraffes. Also I made my first project out of the book Blake gave me for Christmas--The Handbuilt Home by Ana White. I'm kind of obsessed with it right now. In my crazy pregnant nesting mind I have grand visions of building queen sized beds and farmhouse tables. I have been spending all my Christmas money on random tools from Home Depot--I'm like their best customer right now. This frame only took me about three weeks to make...!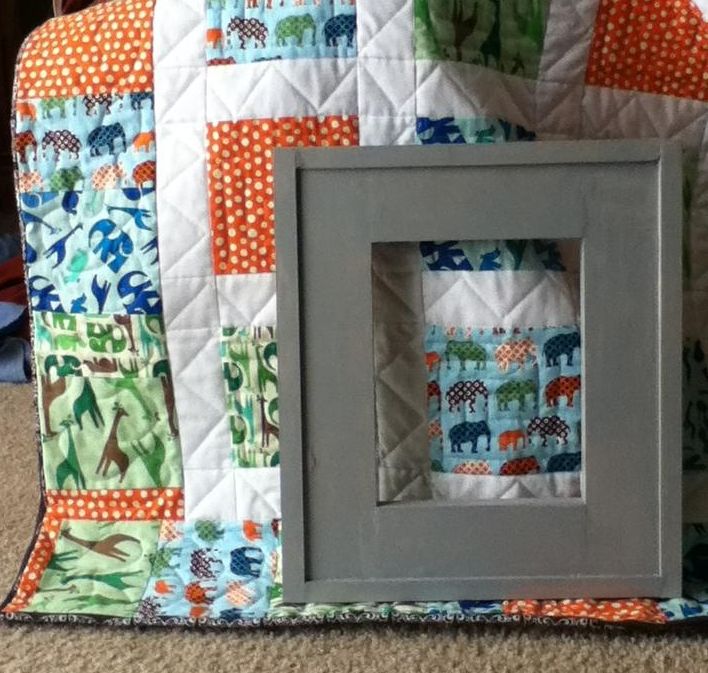 And on Monday, Blake got some good news. He got a phone call from the program director at the University of Utah
telling him that they were happy to extend an offer for a fellowship in neurophysiology!
He interviewed there a few weeks ago and loved the program. So in 17 months we will be moving back home to Utah after living in St. Louis for 8 years. It seems unreal. Honestly I was a little disappointed at first only because I was hoping a fellowship wouldn't work out and Blake would get a job instead. I guess I'm getting greedy after being married 8.5 years. I would love to be in a beautiful house doing all those things girls write about on their blogs. But I can be patient. I think. And we are excited to raise our kids where we grew up and be able to play with cousins and grandmas. The kids are especially excited to go to Bear Lake every summer.